Collaborative Innovation Center
---
Chief Scientist: Yu Hongyu
National Distinguished Expert (Youth), Dean of Shenzhen-Hong Kong School of Microelectronics, Southern University of Science and Technology, Fellow of the British Society of Engineering and Technology.
Bachelor degree from Tsinghua University, Master degree from University of Toronto, Ph.D. from National University of Singapore.
Before returning to China, he worked at the National University of Singapore, IMEC in Belgium, and Nanyang Technological University.

Chief Scientist: Quan Zewei
Professor, Department of Chemistry, Southern University of Science and Technology. He received his bachelor's degree from Wuhan University in 2004 and his doctorate degree from Changchun Institute of Applied Chemistry, Chinese Academy of Sciences in 2009.
After that, he began to do postdoctoral research at the State University of New York at Binghamton. In 2012, he was awarded the Oppenheimer Fellow of the Los Alamos National Laboratory to join the laboratory.

Chief Scientist: Wu Changfeng
Professor of Southern University of Science and Technology, Deputy Director of the Department of Biomedical Engineering.
It has successively received funding from the National Natural Science Outstanding Youth Fund, the National Natural Science Foundation of China Key Project, and the Shenzhen Peacock Team Project, and was selected as Elsevier's 2019 China Highly Cited Scholars. The main research directions are biophotonics, molecular exploration Needle and imaging techniques.

Datawe_Technology founder & CEO: Li Feng
Graduated from University of Electronic Science and Technology of China, majoring in computer software
Serial entrepreneur with rich experience in entrepreneurial operation and management
20 years of electronic design and more than 10 years of experience in remote ECG product research and development services

Chief Scientist: Rong Yiming
Ph.D. supervisor, chair professor. He is the director of the Department of Mechanical and Energy Engineering of SUSTech, the dean of the Intelligent Manufacturing Research Institute, and the executive director of the Robotics Research Institute.
He was a tenured WPI professor at Worcester Polytechnic Institute, WPI Distinguished Professor, director and professor of Institute of Manufacturing Engineering, Tsinghua University.

Chief Scientist: Zhang Wei
Southern University of Science and Technology is a long-term full professor, a doctoral tutor, and a national specially-appointed expert (youth).
Bachelor of University of Science and Technology of China, Ph.D. of Purdue University, post-doctoral fellow of University of California, Berkeley, under the tutelage of academician of the American Academy of Engineering. Li Zexiang is from the same door.
Research interests include control theory and application, machine learning, robotics, smart grid, etc.

Floor 16-18, Jingang Business Building, Dachanwan Port District, Xixiang Street, Baoan District, Shenzhen City, Guangdong Province
+86-755-23306690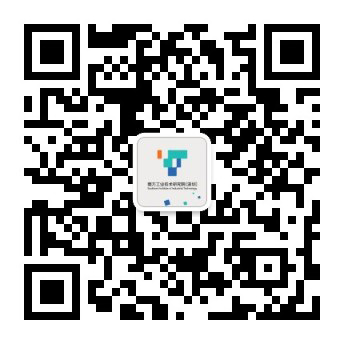 Follow us