---
The Joint Laboratory of Energy Artificial Intelligence and Carbon Neutrality (Limited Partnership), led by Academician Zhang Dongxiao, is committed to undertaking the latest technologies from Southern University of Science and Technology, Peking University, and Pengcheng Laboratory, and developing and improving machine learning algorithms and artificial intelligence for the energy field. Smart technologies are applied in key areas (photovoltaic, wind power, electricity, petroleum, carbon capture and utilization) and key local areas (Shenzhen, other cities in Guangdong and Beijing). The laboratory is supported by the Southern Institute of Industrial Technology (Shenzhen), which is co-organized by the People's Government of Bao'an District, Shenzhen and Southern University of Science and Technology, with Shenzhen Bureau of Industry and Information Technology as the industry authority.
Academician Zhang Dongxiao is an academician of the National Academy of Engineering, a recipient of the National Science Fund for Distinguished Young Scholars, a fellow of the Geological Society of America (GSA Fellow), and the highest honorary member of the International Society of Petroleum Engineers (SPE). He used to be the Marshall tenured professor at the University of Southern California, the dean of the School of Engineering of Peking University, the dean of the Institute of Oceanography, and the executive vice president of the Graduate School. Professor Zhang Dongxiao has established laboratories in Southern University of Science and Technology, Peking University and Pengcheng Laboratory, with more than 20 doctoral students and nearly 10 postdoctoral fellows. Professor Zhang Dongxiao's research field is energy and environment. He has published more than 220 academic papers, and the monograph "Stochastic Theory of Seepage" is a representative work in the field.

What you can get:
· Competitive salary, generous year-end bonus and project bonus, irregular salary adjustment opportunities
· Holiday gifts, wedding gifts, baby gifts, etc.
· Option incentive opportunities towards financial freedom
· The academic resources and knowledge salon of Academician Zhang Dongxiao's research group to recharge yourself
· Relevant professional and technical training is paid by the company

Job description:
1. Track the academic frontiers at home and abroad, and apply artificial intelligence methods to the energy field to solve conventional algorithm problems;
2. Based on product and business goals, build corresponding data models and verify and optimize them;
3. Discover opportunities for product improvement through active data exploration and mining;
4. Assist in the planning and implementation of key scientific and technological projects.
Job Requirements:
1. Experience in data analysis and modeling using SQL, R, Python and other tools;
2. Master conventional statistical analysis methods and be familiar with mathematical modeling algorithms;
3. Have good problem generalization ability, communication ability and learning ability;
4. Self-motivated and passionate about continuous learning, innovative thinking and technology to drive business value.

Bonus::
● Understand the problems and common solutions in the energy and environment field;
● Familiar with mainstream scientific computing, machine learning, data mining and other algorithm models;
● Familiar with machine learning programming architectures such as TensorFlow and PyTorch.
Email: public@siitsz.com
Floor 16-18, Jingang Business Building, Dachanwan Port District, Xixiang Street, Baoan District, Shenzhen City, Guangdong Province
+86-755-23306690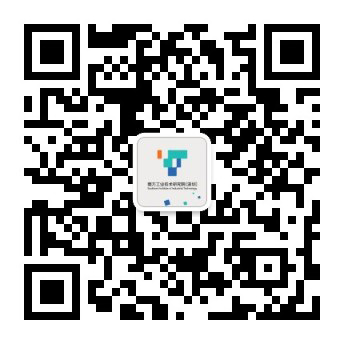 Follow us