High-end equipment manufacturing center
---
Center current layout item:
(1) Footed robot: Dedicated to being the "strongest brain" of a footed robot. One of the best quadruped anti-jamming algorithms in the world, and the world-leading anti-jamming and fully autonomous stair-climbing algorithms.
(2) Intelligent grinding and polishing robot: Committed to applying robot force sense control technology in grinding, assembly and other fields, focusing on providing integrated solutions for robot force control system and grinding and polishing assembly.
(3) 3D visual inspection equipment: large viewing angle and depth of field, high precision, automatic 3D visual sensing technology research and development, independent research and development of world-leading sub-micron 3D visual automatic detection technology".
(4) Medical rehabilitation robot: It has key technologies of big health physiotherapy such as smokeless moxibustion, high-frequency induction heating, and electromagnetic shock wave, and related products have been widely concerned and recognized by the market.

Central Expert Team
Chief Scientist: Rong Yiming
Ph.D. supervisor, chair professor. He is the director of the Department of Mechanical and Energy Engineering of SUSTech, the dean of the Intelligent Manufacturing Research Institute, and the executive director of the Robotics Research Institute.
He was a tenured WPI professor at Worcester Polytechnic Institute, WPI Distinguished Professor, director and professor of Institute of Manufacturing Engineering, Tsinghua University.

Chief Scientist: Zhang Wei
Southern University of Science and Technology is a long-term full professor, a doctoral tutor, and a national specially-appointed expert (youth).
Bachelor of University of Science and Technology of China, Ph.D. of Purdue University, post-doctoral fellow of University of California, Berkeley, under the tutelage of academician of the American Academy of Engineering. Li Zexiang is from the same door.
Research interests include control theory and application, machine learning, robotics, smart grid, etc.

Chief Scientist: Pan Yang
Bachelor of Zhejiang University, PhD and postdoctoral fellow in robotics from Shanghai Jiaotong University, former director/partner of Shanghai New Era Robotics Technology, and a young entrepreneurial talent in Shanghai.
The research on robot dynamics is at the forefront of the world, leading the team to complete the research and development of many difficult robot products.

Chief Scientist: Liu Wei
Ph.D. supervisor, associate professor. He is the assistant to the dean of the Robotics Research Institute of SUSTech.
In 2015, the vision-guided self-portrait micro-drone project that he led won a crowdfunding sales record of US$3.5 million on the Indiegogo platform, and received a Pre-A round of financing of 20 million yuan led by Songhe Capital. The products are sold in more than 120 countries and regions around the world.

Chief Scientist: He Zhixiong
National Development and Reform Commission's global leader training object, member of the drafting group of international standards for industrial robots, member of the National Reducer Standards Committee, and vice president of the Guangdong Robot Association In-depth cooperation with leading enterprises leads the new trend of robot hardware, covering various application scenarios such as industrial intelligent manufacturing, logistics and warehousing, and commercial applications.

Floor 16-18, Jingang Business Building, Dachanwan Port District, Xixiang Street, Baoan District, Shenzhen City, Guangdong Province
+86-755-23306690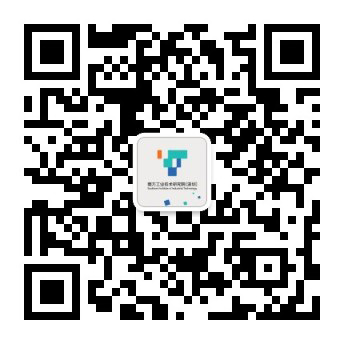 Follow us